Tribal COVID-19 Relief Fund
The corona virus (COVID-19) global pandemic has disproportionately affected Native American community members.    Native Americans compromise 11% of the New Mexico state population, though at the start of the pandemic Native Americans accounted for over 50% of the recorded coronavirus cases.  The Navajo Department of Health to date has recorded over 16,427 positive cases of COVID-19 and 653 deaths.
The rapid spread of this disease in the Native community can be attributed to more frequent underlying medical problems, and multiple underlying social determinants of health, from lack of access to running water for handwashing, limited access to food, and the inability to socially distance because of multiple generations living in one household.  The Navajo Nation government has enacted mandatory curfews, resulting in no one being legally allowed to leave their homestead from 8 pm to 5 am on weekdays and for all 57 hours of the weekend.  While necessary to slow the spread of COVID, these restrictions also worsen access to basic health needs.
There remains a large unfilled need to provide COVID-19-specific relief to vulnerable tribal community members. FNCH has identified individuals and families affected by COVID-19 since the pandemic began in March 2020.  Requests to FNCH for assistance also occur through the Collaborative Resource Group, which includes representatives from the City of Albuquerque, Indian Health Service Hospitals and the University of New Mexico Hospital, and the Veterans Affairs Hospital.  As of December 2020, colder weather and a second wave of COVID-19 has resulted.   Currently, a 3-week 24-7 stay at home order is in place (at least through December 6,) in response to the drastic increase in COVID cases in November 2020. The fight is not over.
YOUR DONATION TO THE 2020 RELIEF EFFORTS SAVED LIVES
With aggressive relief efforts from non-profit organizations such as First Nations, the Indian Health Service, Navajo Nation, the State and the City of Albuquerque, the number of Native American deaths in New Mexico decreased drastically from May to September.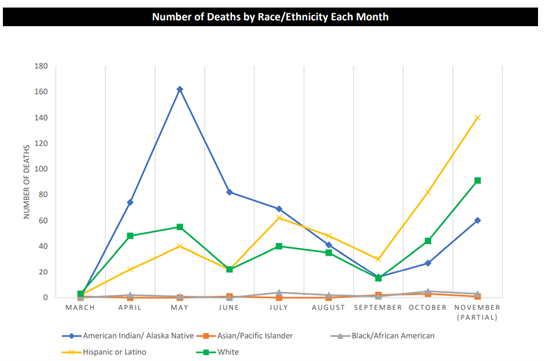 View the data here: https://www.ndoh.navajo-nsn.gov/COVID-19/Data 
Countless volunteers and donors are part of our massive COVID-19 Relief Effort.  Your donations allow for the distribution of urgent items to Native communities in need. Elders, individuals, families, and communities affected by COVID-19 are given protection kits including masks, hand-sanitizer, household disinfectants, and a week supply of food. We thank everyone profoundly for their support and dedication during this unprecedented time.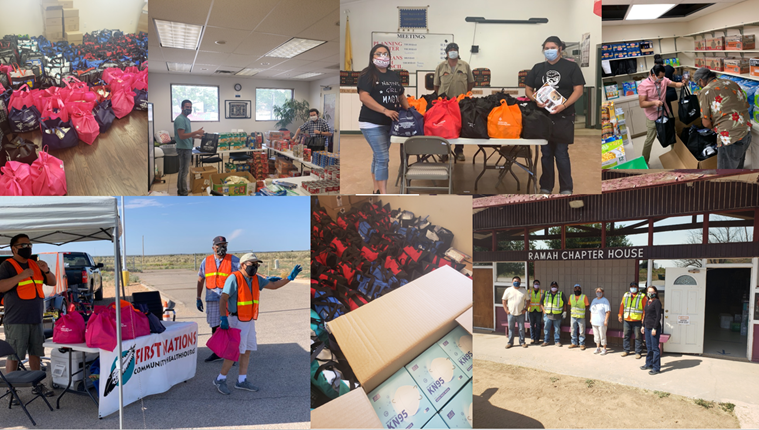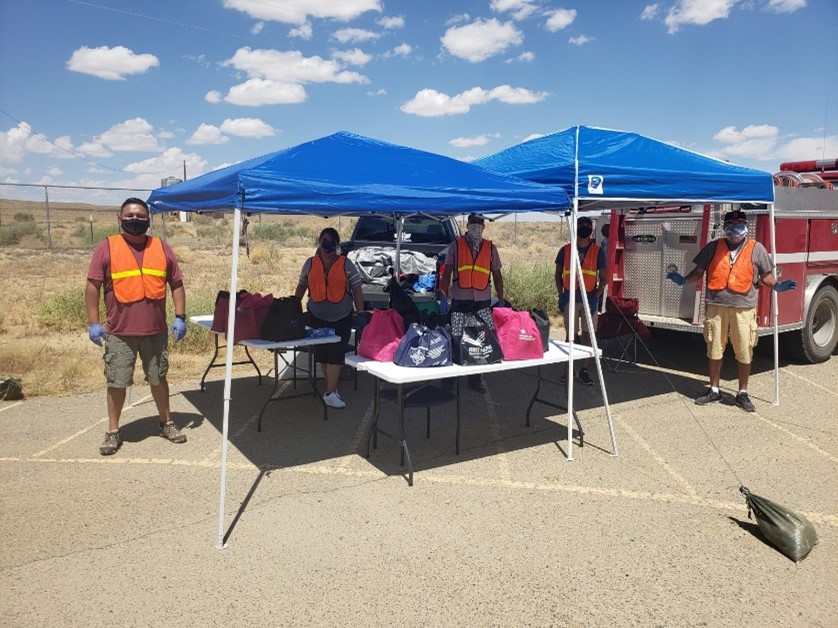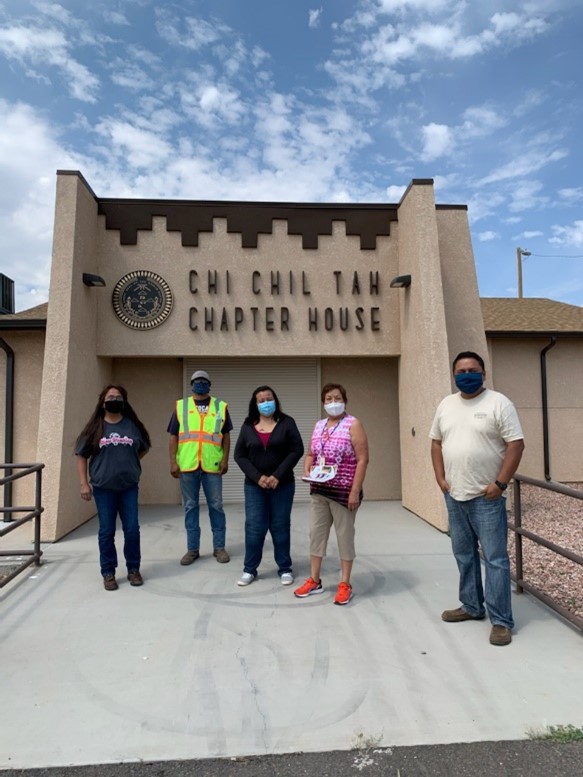 TRIBAL COVID-19 RELIEF FUND PLAN FOR 2021
FNCH will continue to identify communities with gaps in access to basic needs during the COVID-19 pandemic and lockdowns.  In the second phase of this effort, we will target specific vulnerable Native populations by collaborating with Community Health Representatives (CHRs) across the state of New Mexico.  CHRs function as tribal case managers for their community and serve specific local chapters of tribal government.  Through the vast and statewide network, FNCH has established, delivery of health supplies and food will arrive directly and efficiently to those in need.  This collaboration has been executed successfully for the last month and will continue on into next year.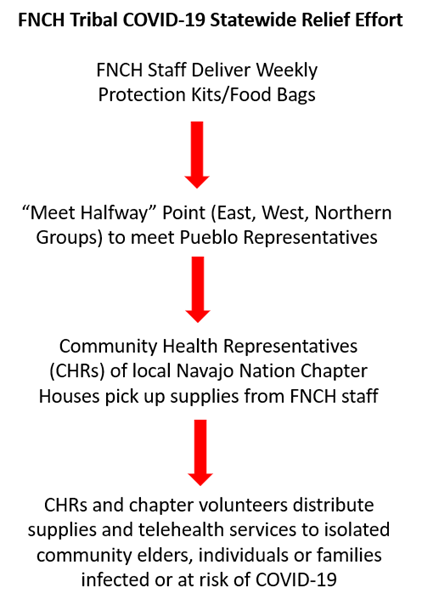 HELP US TO PROVIDE BASIC NEEDS TO THIS COMMUNITY
YOUR DONATION WILL ALLOW FOR PERSONALIZED AND MUCH NEEDED SUPPORT FOR TRIBAL MEMBERS
**Tribal COVID-19 Care & Protection Kits**
Identify specific families/individuals through needs assessment
Drop off center is at FNCH, where package Care and Protection Kits will be created
Distribute resources to Tribal Urban, Displaced Tribal Community families and larger Tribal Communities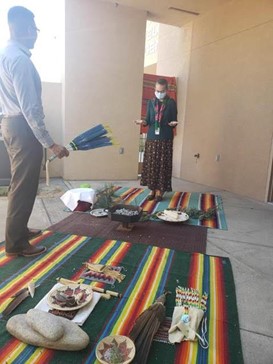 Hand Sanitizer
Household Disinfectant
Cloth Masks PPEs
Non-perishable Food
Bottled Water
Diapers and baby food
Shelter Resources
Burial Assistance
Resources offered through FNCH:

Socially Distanced Spiritual Support/Tribal Ceremonies
First Nation's Staff Support Blessing, April 16, 2020: a Cedar and Traditional "Chil Azee" Blessing with an emphasis on PPE and Social Distancing Health Practices
Project Members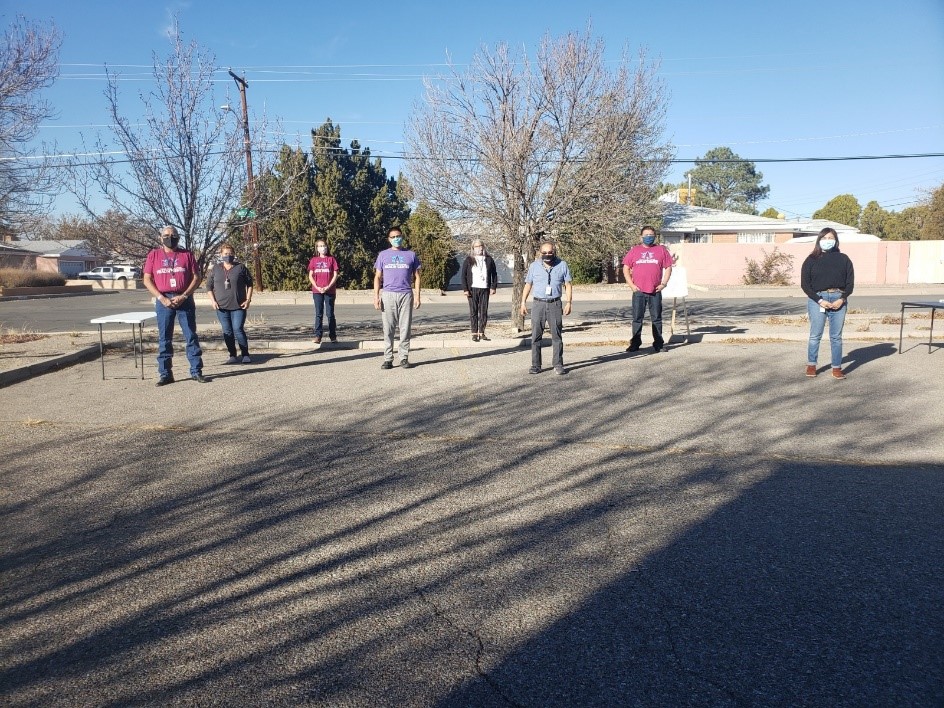 Lorenzo R. Jim (Dine/Navajo) is a Licensed Alcohol/Drug Abuse Counselor and certified Traditional Counselor/Hataalii with the Dine Hataalii Association currently managing the Native American Traditional Wellness & Integrative Care Program at First Nations Community HealthSource. Mr. Jim has extensive knowledge and experience in program/curriculum development toward the integration of Native American Traditional/Cultural wellness and curative processes into modern health care, legal, educational and social systems. He currently serves as the Tribal Liaison for Bernalillo County Metropolitan Courts, Cultural Services Provider at the Children, Youth & Families Department, Juvenile Justice Services and is a Native American Care Chaplain at the University of New Mexico Hospital.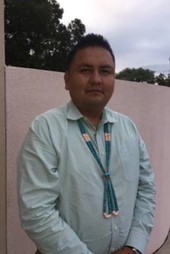 Dr. Alissa Greenbaum is a board-certified general surgeon and graduate of the University of New Mexico General Surgery Residency Program and Oregon Health and Science University Medical School.  She is currently completing a two-year specialty fellowship training in surgical oncology at the Rutgers Cancer Institute of New Jersey.  She is an active member of the Society of Surgical Oncology, American College of Surgeons and the Americas Hepato-Pancreato-Biliary Association.  Her research is focused on improving surgical outcomes for cancer patients and addressing ethnic and racial disparities in cancer care delivery. She is honored to partner with First Nations Community HealthSource to empower Native American communities and individuals to pursue cultural competence and equality in healthcare.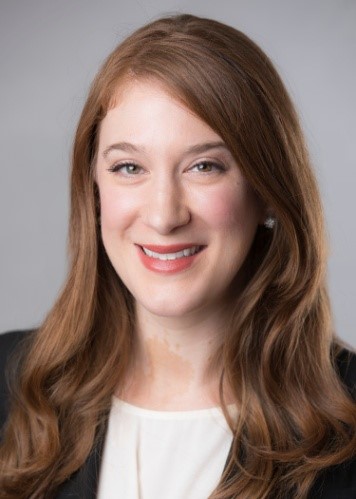 Linda Stone has served as the CEO of First Nations Community HealthSource for the past 13 years. She has a doctorate degree in Psychology from Harvard University. She is committed and passionate about working with un- and underserved community members. She served as a team member of First Nations Community HealthSource's Circles of Care and All My Relations Project prior to assuming the role as the CEO. Her past experiences also include providing clinical services, program evaluation and research. Prior to coming to First Nations, she worked in Boston with inner city, low income, minority families conducting clinical assessments, treatment and program evaluation. She is married and the mother of three children.